Kumkum Bhagya 19th January 2017 full episode written update: Abhi announces Pragya and Purab's engagement
Kumkum Bhagya 19th January 2017 full episode written update: Abhi announces Pragya and Purab's engagement
Written by Neha Nigam | New Delhi |
Published:January 19, 2017 10:27 pm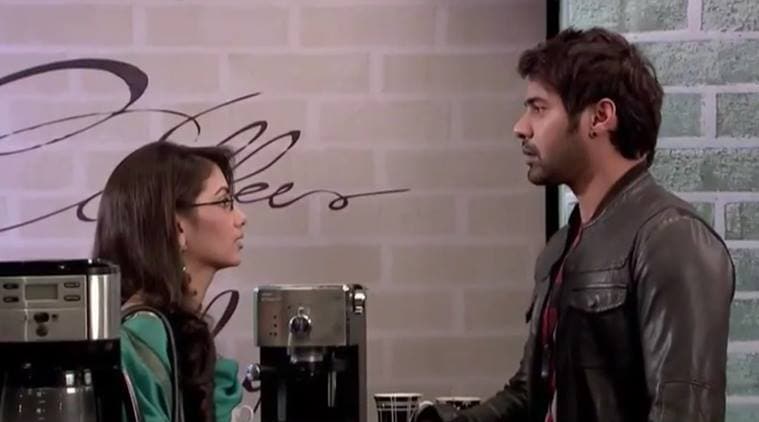 Kumkum Bhagya 19th January 2017 full episode written update: Abhi's announcement worries Dadi, Purab and Pragya .
Aalia shares her concern for Pragya to Abhi. She says that Purab is not serious for Pragya, he is just playing around. She asks Abhi to help Pragya. Abhi appreciates Aalia's concern and says he also thinks the same. He asks Aalia what can be done to save Pragya. Aalia says that Abhi cares for both Purab and Pragya, he is in a position to decide something substantial on their behalf. Abhi thinks and decides something. Abhi calls Purab and Pragya to the living room. All the family members are sitting there and waiting to hear the announcement from Abhi.
Dadi asks why a panditji has been called. Abhi takes him aside and discusses something serious. Everyone is wondering and wants to know what is happening. Purab too asks Abhi to end the suspense. Abhi tells Purab that he is his best friend and he is doing all this for Purab. Abhi takes a promise from Purab and asks him to wait for a few more minutes.
More from the world of Entertainment:
Abhi then walks towards Pragya and asks her to do something for him. The priest comes up with a date and tells Abhi that he can fix an auspicious ceremony on that date. Tanu gets excited and thanks Abhi as she thinks Abhi is fixing their wedding date. But, Abhi asks her to hold on. He has planned someone else's engagement on that date. Aalia asks who is the lucky couple. Abhi very proudly walks towards Purab and Pragya and announces that he want to fix their engagement.
Everyone gets shocked, Pragya is numb. Dadi and Abhi's uncle shows their disinterest, they say it is wrong. But, when Abhi asks what is wrong in this, they are helpless to answer. Dadi says that they can't decide Pragya's groom, it is her family's responsibility. Abhi says that he will convince Pragya's mother and he is confident that Sarla will not say no to Purab.
Also read: Kumkum Bhagya 18th January 2017 full episode written update: Aalia, Purab to come up with new plans
Seeing Abhi's haste, Pragya says she can't do the engagement so soon, she needs Sarla's permission. Purab says what is the hurry, he needs more time to understand Pragya. Abhi asks Purab whether there is something wrong in Pragya. Aalia and Tanu are enjoying, their plan is successful.
© The Indian Express Online Media Pvt Ltd