Bigg Boss 10: You won't believe what Swami Om said about Salman Khan on being invited to Grand Finale
Bigg Boss 10: You won't believe what Swami Om said about Salman Khan on being invited to Grand Finale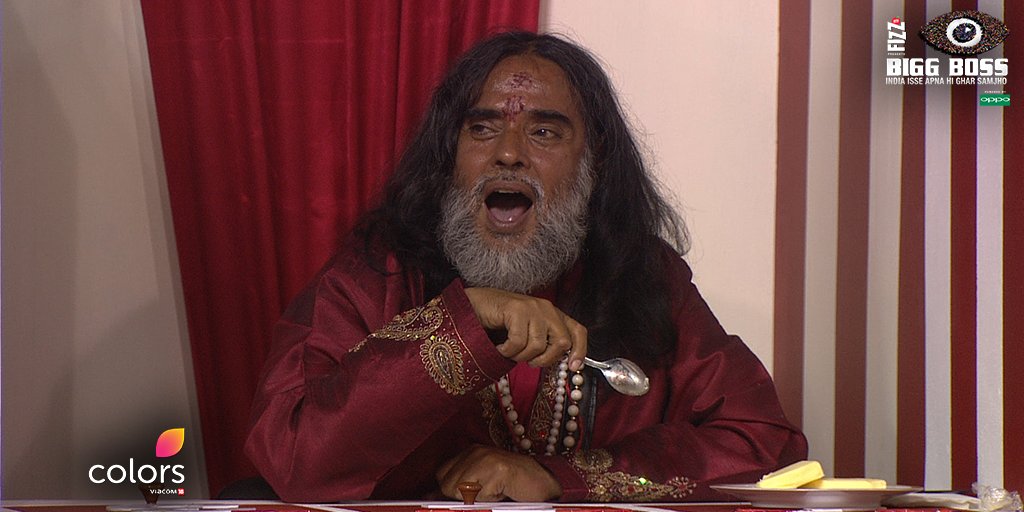 Now that it has been confirmed that Swami Om has been invited to the Grand Finale of Bigg Boss 10, the self proclaimed godman has reacted to the news by giving another shocking statement.
Swami Om, who had been kicked out of the Bigg Boss house after he threw his urine on Bani J and Rohan Mehra during a task, has been giving nonsensical statements against the makers of the show and he has even made several allegations against the host Salman Khan. He claimed that he was ousted from the house because he had slapped Salman Khan and not because of his disgusting act.
Meanwhile, during an interaction with a Television entertainment portal, Swami Om reacted on him being invited to the Grand Finale of BB 10. He said, "Deshdrohiyon ke finale me hum aag lagane aa rahe hai. Salman Khan ki haddiyan todne jaayenge (I am going set fire to the finale of these anti-nationalists. I am going to break Salman Khan's bones)."
Earlier, Swami Om had threatened to sabotage the grand finale of the show by bringing 1 lakh followers to lonavala, on the sets of BB 10 on January 28.
Bigg Boss 10: You won't believe what Swami Om said about Salman Khan on being invited to Grand Finale
{$excerpt:n}