Bigg Boss 10, 18th January 2017 written update: Mona Lisa-Vikrant tie knot as Ravi Kishan, Nirahua attend wedding
Bigg Boss 10, 18th January 2017 written update: Mona Lisa-Vikrant tie knot as Ravi Kishan, Nirahua attend wedding
Written by Bhumika Sharma | New Delhi |
Updated: January 19, 2017 2:57 am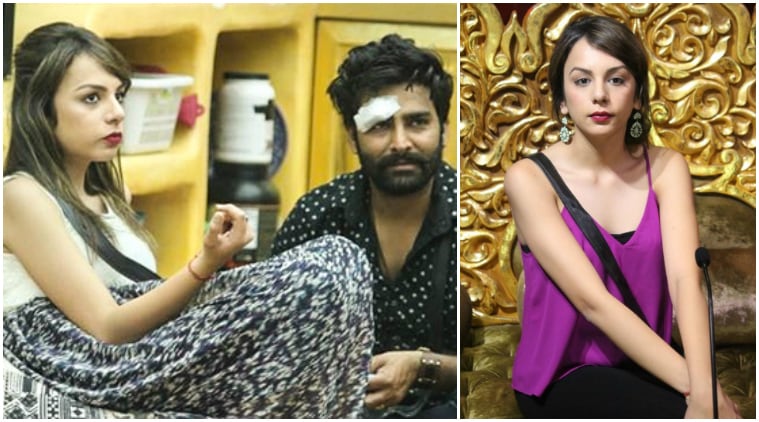 Bigg Boss 10, 18th January 2017 written update: Manu says Mona's wedding will clarify all the doubts his girlfriend Piku had about their relationship.
Everyone wakes up on the song "Mere Yaar Ki Shadi Hai." Manu tells Mona that he wasn't able to sleep properly last night as he was having nightmares. Manveer announces the beginning of mehndi ceremony. Vikrant tells Mona to think again about her decision of marrying to him.
Some guests enter the house to put mehndi on Mona's hands. All the contestants have a gala time as they dance on various wedding songs. Mona's mother enters the show and greets every contestant. Mona's friends also join her by giving her a pleasant surprise.
Watch what else is making news
Next we see Mona in the confession room, dressed up in the bride's attire. Bigg Boss congratulates Mona on her decision and wishes her all the best for her married life. Mona Lisa and her boyfriend Vikram then perform the marriage ceremony. Everyone wishes the couple all the happiness and good luck. The couple thanks Bigg Boss for arranging the marriage.
Up next, Manveer and Manu are given the responsibility to host the reception party of Mona Lisa and Vikrant. Everyone gets ready for the reception and actor Ravi Kishan surprises the contestants by making a gala entry on the show. He further sets the stage on fire by dancing to thr song "440 Volt" along with Bani and Lopa.
After wishing the newlyweds, Ravi Kishan calls hosts Manu and Manveer on stage to take the evening forward.
Being at their humorous best, Manu and Manveer kick start the function by narrating Mona and Vikrant's love story and impeccably imitate them. The housemates give a spectacular performance to a medley of "Joote Do Paise Lo" and "Aivayi Aivayi Loot Gaya."
Nirahua and Amrapali add some Bhojpuri flavor to the evening by dancing to "Lolipop Lagelu." Reveling in the moment, Mona and Vikrant give a romantic performance on "Rang De Tu Mohe Gerua."
By the end of the evening, Rohan and Bani get into a verbal spat over kitchen chores. While sleeping, Manu and Manveer start a discussion on Mona's wedding. Manu says that in a way Mona's wedding has proved to be good for him as this will clarify all the doubts his girlfriend Piku had about their relationship.
<
p class="wpematico_credit">Powered by WPeMatico